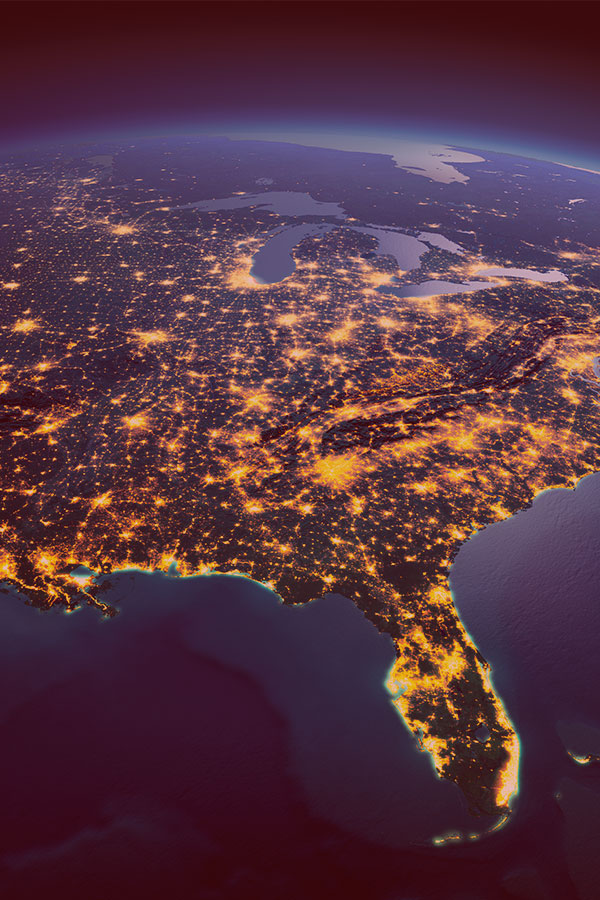 Our Goal
Highland Wireless Services, L.L.C. is a wireless communications carrier headquartered in Fort Lauderdale, Florida. Highland Wireless has been in the radio communication business in south Florida since January 2001. Today we operate the largest private carrier 470-512 MHz UHF trunked network in Florida having built out Connect Plus and NEXEDGE systems to span from Jacksonville down to the Florida Keys. Our network encompasses Dade, Broward and Palm Beach counties. With two complementary business streams, workgroup communications and fleet management systems, Highland Wireless is a network provider, hardware distributor, systems integrator, and developer. It provides large commercial and government entities such as American Ambulance, Progressive Waste and the Florida Department of Transportation, as well as smaller South Florida businesses, with superior dispatch communications and integrated software solutions.
David Terman, Founder and President of Highland Wireless, has over thirty-eight years of experience in the radio communications industry. He spent twenty-four of these years with Motorola in sales, sales management and network services. After leaving Motorola in 1994, David co-founded Champion Communications Services, Inc., which became the largest provider of UHF trunking services in the U.S., and served as its president and board member for six years. David is a graduate of Auburn University.
Chip McCulloch, Co-owner and Partner of Highland Wireless, began his career in wireless communications with Motorola in 1995. As Spectrum Acquisitions Manager for Champion Communications, Chip built 800 MHz Motorola Privacy Plus Systems subsequently sold to Nextel Communications. Chip is a licensed instrument pilot, a graduate of The School of Accounting at the University of Southern California and is a Certified Public Accountant.
The Team At Highland Wireless



Marshall Paisner
VP Public Safety Communications


Eric Rodriguez
RF Engineer

Garrett Whitecross
Sales Account Representative

Vanessa Rodriguez
Service Coordinator

Mike Simpson
Radio Technician


Justin Wollenburg
Technician