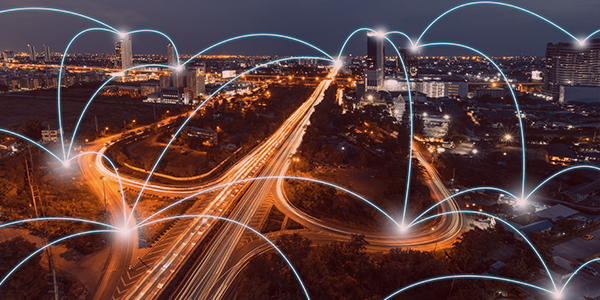 In-Building Radio Enhancement Systems
Construction codes have changed, especially here in South Florida.  New structures are built with enhanced building materials such as solid-poured concrete walls and LEED certified windows, which are great for withstanding hurricanes, but not great for radio and cell phone reception.  These enhanced Building Materials keep Radio Signal from entering the building which causes communication issues when indoors. To provide reliable in-building coverage, Highland Wireless designs Radio Enhancement Systems that assist in amplifying signal for Fire Department radio networks and cellular carriers based on your facilities' needs.  In most cases, a Radio Enhancement System is made up of three parts:  Donor antenna system, Bi-Directional Amplifier (BDA) and Distributed Antenna System (DAS). 
Donor Antenna System
The Donor Antenna is generally installed on the building's rooftop.  It is pointed at the nearest communications tower and responsible for bringing signal into and out of the facility.  Since it's the most important antenna in a Radio Enhancement System, Highland Wireless uses Category 5 Hurricane-Rated bracketing and R-56 Lightning Protection standards.
Bi-Directional Amplifier (BDA)
The Bi-Directional Amplifier (BDA) receives signal from the Donor Antenna and amplifies the signal inside the building.  It also receives transmitting signals from handheld devices inside the building and sends them out to the communications tower through the Donor Antenna. BDAs work best when connected to a network of in-building antennas called a Distributed Antenna System. If you are looking for BDA sales and installation, Highland Wireless can help you meet your communication goals. Headquartered in Fort Lauderdale, but also servicing the state of Florida. 
Distributed Antenna System
A Distributed Antenna System (DAS) is generally comprised of coaxial cable, unequal power dividers & splitters and ceiling mounted antennas.  In large facilities, fiber can be utilized as well.  The DAS is the path that signal takes to and from the BDA.  Good design is essential to a well-balanced DAS that will provide reliable signal to an entire facility.
If the facility is pre-construction, we can provide a quote based on floor plans.  Please give us a call, send an e-mail or fill out the form below – we'd love help with your next project!