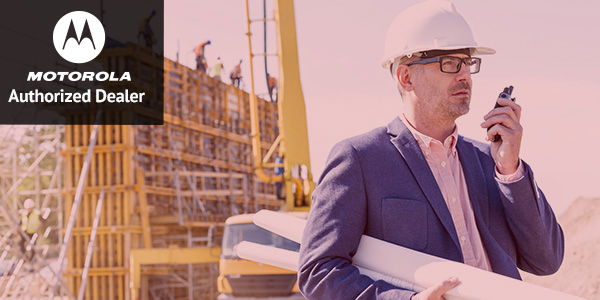 Authorized Motorola Two Way Radio Dealer
Motorola Solutions is one of the most recognized names in the communications industry, and for good reason. We are privileged to be an authorized Motorola two way radio dealer. Motorola prides itself on its efforts to never stop innovating to mobilize and connect people in the moments that matter the most. People, who rely on Motorola for their communication needs, Motorola's Radio system, MOTOTRBO delivers increased capacity, exceptional voice quality and integrated data communication. They do this through being the creator of the industry's largest third party application developer program. MOTOTRBO is built to the globally recognized ETSI DMR Tier 2 standard, and is Available in UHF and VHF frequency bands.
Motorola's influence in the market can be seen in big government fields, down to the small tow truck company. Motorola is proud to service anyone with a need and strives to do it all with quality. From the public fire and police departments, where every moment counts, to the security and fleet company, growing their business, Motorola is one of the biggest players in the industry.
Motorola Two Way Radio Products
SL-7550

The Motorola SL-7550 Radio is the most sleek and stylish in the professional two-way radio world.

CP-200d

The CP-200 is one of the most well recognized radio models in the industry.

XPR-7550

The XPR-7550 possess everything that Motorola Solutions has to offer in the radio industry.

XPR-5550

This next generation of the mobile radio from Motorola has arrived with new features and capabilities.

SL-300

The most for the least, the Motorola SL 300 is a great radio without the big radio feel and for an incredible price!