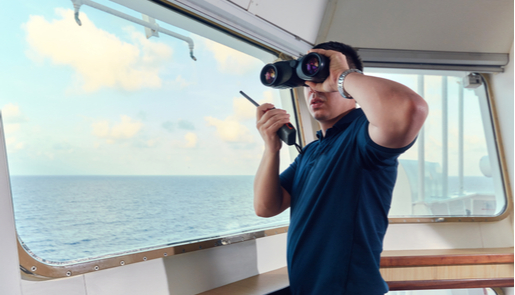 From A to Z Marine Communication Consultants
At Highland Wireless, our Marine Communication Consulting Division can provide everything needed for ship communications that work well and will make you look good. We are able to do this with great flexibility and very competitive pricing.
This process starts from the consulting stage- to inform you of what ALL your options are under ALL budgets, from design, to delivery and installation, optimization, crew training and continued maintenance.
Trust Highland Wireless for all of your communications needs.

Tiers Of
Communication Platforms
There are three levels of radios and infrastructure that can be utilized on ships. The three factors that will dictate which tier of communications will best suit the ship's needs are vessel size, budget and functionality requirements.
Looking For Marine Fire Team Radios?
As of 2016, SOLAS has updated it regulations involving radio communication for fire teams on ships. To add a needed element of safety, all ships will soon be required to carrie a minimum of two two-way radios that are explosion proof or intrinsically safe. For most crews aboard ships around the world this is an action item needing to be fulfilled…
Learn More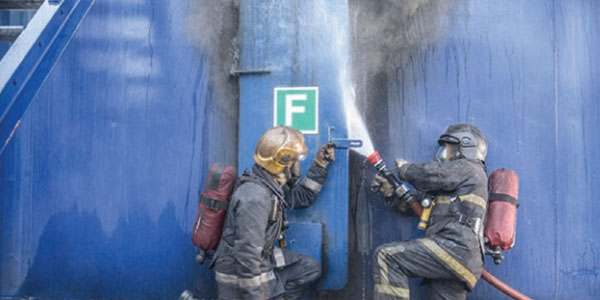 Marine Solutions
Here at Highland Wireless we understand that the marine industry requires a lot to make it work. Because of this we offer our Customers a number of solutions to solve just about any communication problem.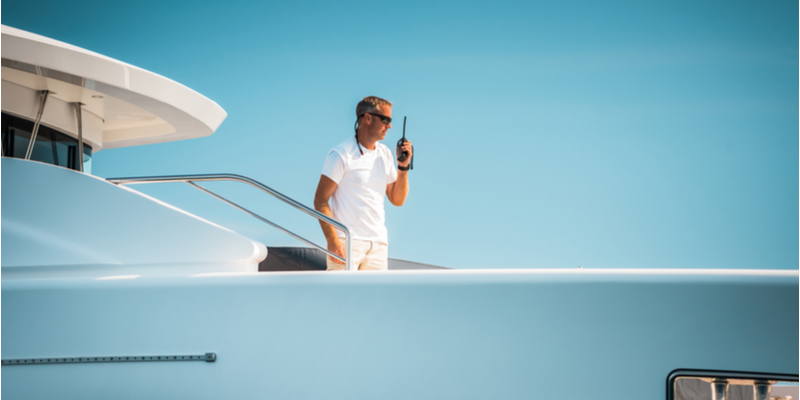 Vessel Watch
Vessel Watch is a software solution that expands the capabilities of a two-way radio system. Utilizing the data functionality of digital radios, vessel watch can provide many features that will allow your crew to function smarter and more effectively.
Being able to Enhance Safety, Security, Management, and Hospitality Vessel Watch can provide a solution to your needs. Tailored to each customer at a cost for only what is required there is no reason to compromise for a less efficient experience.
Alarm Monitoring
By integrating with the vessels alarm systems, VesselWatch can immediately send detailed alarm notifications directly to the relevant individual or group
Remote Alarms, Door and Lighting Control
Use quick commands to control lighting, sound, fans and on-board devices from your handsets
Task Scheduling
Never miss another crucial check or maintenance task. Vessel Watch automatically sends a reminder to the relevant crew member, logs the task completion and provides you with a legal record of achievement.
Crew Call
Transform a smartphone or tablet into a Crew Call button and conjure a crew member in an instant. One touch sends an immediate service request, once the crew accept the call, instant confirmation is sent to show whom is responding to the request.
OTTO Connect Wireless Intercom
OTTO Connect Wireless Intercom is a communications solution for teams that require hands free, reliable communication. Being Full Duplex there is no need to push a PTT button to communicate, every unit allows both you to both transmit and receive at the same time. Talk as if you are in a sitting down in conference room despite what you are doing, how noisy or rugged the environment, all long as you are within a mile.
OTTO Connect uses the less utilized 900 MHz frequency band allow crystal clear communications no matter what other wireless equipment your around. It can only connect straight into a two wat radios system allow each person on the team to commutate to anyone with a two-way radio. With 18 hours of talk time and a rugged design the OTTO Connect is equipment that you can count on not matter how hard you work.