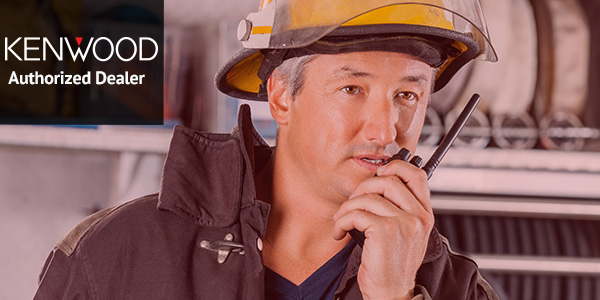 Authorized Kenwood Two Way Radio Dealer
Kenwood Communications is a brand known for quality and ease of use. Upon entering the U.S. radio equipment market in 1975, Kenwood has quickly established itself as a powerful radio communication option for the professional and the amateur alike. We are an authorized Kenwood two way radio dealer here to meet your needs.
Running on the NEXEDGE® radio system, Kenwood's product lines such as its NX 300 and NX 800 series are offering a next level of communications to its base of loyal customers. For anywhere from the construction sites to cross state fleet drivers, Kenwood is offering communication with unparalleled dependability and quality to all who have a need.
Today Kenwood USA has taken a leading role in developing quality products and continues to operate as one of the largest manufacturers of communications equipment in the world. It is a central Kenwood belief to listen to the market and meet their customers' needs.
Kenwood Two Way Radio Products
NX-300

The NX-300 Radio provides the user with everything that that can be desired from a digital radio.

PKT-23K

At only 3.9oz the Kenwood PKT-23K is incredibly light and small in weight.

NX-5300

Powerful and sleek, the NX-5300 is Kenwood's brand new flagship radio on the market.

NX 320

This new model comes with a display & function keys for ease of use and simplicity.

NX-820

The most powerful Kenwood radio there is! The NX-820's 45 Watts pack a lot of power!