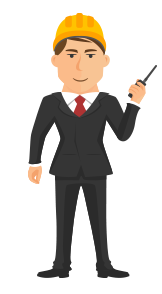 Mission Critical – TETRA, LTE

At the highest end of the spectrum is the system design used by public safety and other mission critical agencies.  On vessels, the proven platform for this tier is TETRA.  This is the same network that several Police Departments, Fire Department and other First Responders use throughout the world.  There are currently over 2 million TETRA radios in service today.  It is a proven and reliable ALL-DIGITAL radio communications platform. Depending on the VESSEL SIZE, the TETRA network can utilize one or several repeaters linked together by Cat5 network cable.  Having multiple repeaters on-board allow for greater coverage throughout the vessel.
Communication Coverage


Advantages of TETRA
1) Full Duplex Private Calls – With TETRA, you can make private phone calls to other radios on-board.  In many cases this eliminates the need of carrying two devises with you as is the case in many large vessels (two-way radio and wifi phone).  With a TETRA network, the ship's PBX (telephony switch box) can be integrated and radios can be used to also make ship-to-shore and receive shore-to-ship phone calls.
2) Intelligent Integration with Ship Alarms (Telemetry) – With TETRA, ship alarms can be intelligently integrated into the radio network such that a hierarchy of responders of alarms (on-call engineer all the way up to Chief Engineer to Captain) can be notified on a per-shift basis until response has been reached back to the alarm system.
3) Durable Waterproof Full Feature – SOLAS Compliant Radios – All TETRA radios are ergonomically designed for comfort and performance.  They are also extraordinarily durable with IP67 ratings which allow for submersion in up to 1m of water for up to 30 minutes. Their full color screens allow for simple and effective use.
3B) Architecture incorporates no-single-point-of-failure redundancy configuration while radios have emergency features including Man Down and Emergency Call
4) Optional Technical Support offering 24/7 Monitoring of Network and Remote Analysis of Network – With TETRA, you are never alone.  Optional 24/7 telephone support is available that allows qualified technicians to remotely access your TETRA network and perform remote diagnostics to determine issues even while hundreds of miles off shore and in the middle of the night.  Think Public Safety where system failure is not an option.