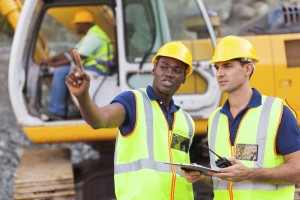 Instead of buying an entire collection of radios for one event, did you know you could rent two-way radios for a fraction of the cost? Many businesses and individuals choose to rent two-way radios instead of buying for a number of reasons. For instance, if you only need radios for a particular event or a certain period of time it is far more cost effective to rent radios as opposed to buying.
How many radios do you need? If you have an entire team of people on the job you may need a large number of systems. This can really start to add up cost wise, especially if you want high quality radios with GPS, Bluetooth or water resistant technologies. Your world of high tech radio options is endless, but that doesn't mean you have an unlimited amount of money to spend. Radio rentals allow you to afford any quality radio you'd like without spending a large amount of money.
Benefits To Radio Rentals
There are so many benefits to renting two-way radios for commercial, industrial, institutional or personal use. Radios are used as the key form of communication in so many different situations and industries.
Radio rentals save you money because you don't have to purchase all radios and related equipment up front. This is especially beneficial if you only need radios for a one-time event or a short period of time.

Renting offers an affordable way to test out two-way radios in the field and see if they work well for your intended purposes before making the investment in your own set.
The benefits of radio rentals include the benefits of two-way radios in general. Without the option to rent, many would have to find alternative ways to communicate. Radio rentals open up this reliable form of communication to so many more industries and applications.
Radio communication is proven to make any event run smoother. For one, two-way radios do not get tied up like cell phone lines, and they also take less time to connect one person to another. Two-way radios do not present the same distractions as cell phones meaning employees, vendors and other event workers are more likely to stay on task and avoid error.
Renting Two-Way Radios For Large Events
In the past we have rented radios to a huge assortment of events, including the Miami International Boat Show and the Calvary Chapel Fort Lauderdale Easter Service. Both of these events were massive with thousands of people in attendance. Without proper communication these events could have easily turned disastrous, but thanks to two-way radio rentals the events went smoothly, just as planned.
Radio rentals are ideal for large-scale events such as:
Concerts

Weddings

Holiday parties

Church or Temple functions (Especially during holidays when crowds are much larger.)

Sporting events

Marathon races

Large work projects
The Cost Of Renting Two-Way Radios
Many people are shocked at how affordable it is to rent radios through Highland Wireless, the leader in two-way radios and services in Florida. We offer everything you need to use two-way radios out in the field for one low price, including radios, charging equipment, service, and even any necessary repairs along the way.
Our customers love the flexibility radio rentals offer, as well as the option to choose between the leading Motorola and Kenwood two-way radios. There are basic models for simple back and forth communication and more advanced models with added features for more complicated job sites or events.
How Do Radio Rentals Work?
Our number one priority is always to ensure you event runs as smoothly as possible. We start by finding out the scope of your needs in order to determine the best set of radios for the job. The ideal radio for the job depends upon efficiency, key features you require, and ease of use. 
Once we work together to identify the winning radios for the task, we deliver them to you for use. These radios are yours to rent for as long as you need them. If you need any assistance with set up or training employees how to use them we are here to help every step of the way.
When your event comes to an end and you no longer need our radios, contact us and we come and pick them back up. It's really that simple.
Contact Highland Wireless today and learn more about our convenient and affordable two-way radio rentals. We look forward to helping make your next event a huge success!