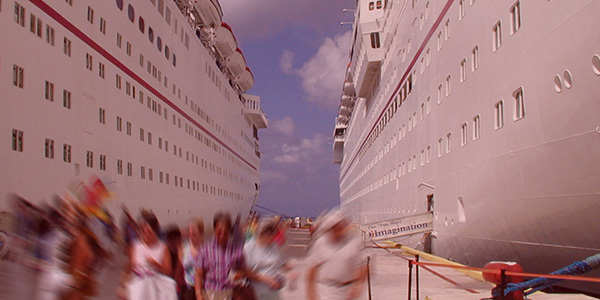 Marine Communication Made Easy
Due to our close proximity with the Port Of Miami we have become well aware of the need of a dependable radio communication network aboard a ship. This is especially important on a large cruise ship where you can have 100's of crew member that all need to stay connected to meet the demanding needs of both the guests and the ship itself. With safety being of the highest priority when out to sea, a dependable radio communication network is essential. Highland Wireless offers the newest models of both Kenwood and Motorola handheld radios. Call us today to get your communication network up and running!
Looking For Marine Fire Team Radios?
As of 2016, SOLAS has updated it regulations involving radio communication for fire teams on ships. To add a needed element of safety, all ships will soon be required to carrie a minimum of two two-way radios that are explosion proof or intrinsically safe. For most crews aboard ships around the world this is an action item needing to be fulfilled…
Learn More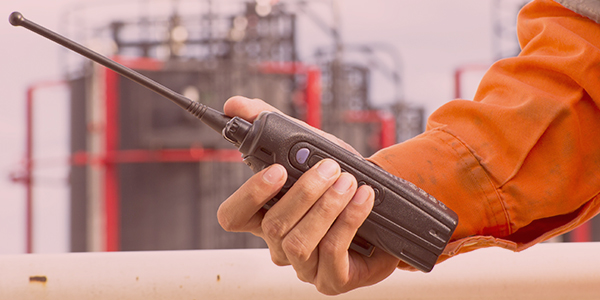 Cruise Ships
A cruise ship is a small city on water and Highland wireless is just the partner you need to ensure discreet and reliable communications throughout the vessel. With our Motorola MOTOTRBO Linked-capacity plus systems, we are able to link multiple repeaters, located in different areas on the ship, to one central radio communications network. This enables full coverage, even through metal, on the largest cruise ships. Our radios are waterproof and equipped with GPS.  We can provide accessories to make communication equipment very discreet.  Channels can be programmed for specific groups on board and supervisors will appreciate the private call feature. For emergency situations, the ability for one radio to connect with all radios onboard is a critical feature provided by our system. From ensuring the safety of your crew and passengers to providing 5-Star hospitality, clear and reliable communication is essential. Let the experienced team at Highland wireless design, install, and service a system that enables you to provide the safety and service your industry demands.
Whether you are sailing the smallest of motorboats to the largest of cruise ships and mega yachts, you can be sure that all your safety and logistical concerns will be solved with two-way radio. Two-way radio is quick, reliable, discreet, and easy to use for any ship crew on a job. Also, with rugged design and waterproof exteriors, two-way radios are perfect for any marine or boating environment! For more information, give Highland Wireless a call. We have extensive experience custom designing radio systems that will work for you!
Yachts
Highland Wireless has engineered and installed reliable two-way radio systems for yachts and mega-yachts around the world. For the marine industry we have a proven system that will allow any yacht to have full vessel coverage, allowing for discreet and effective communication anywhere in the world. Crews can have multiple channels for specific communications needs.  Captains are able to make private calls between radios.  Radios are waterproof and equipped with GPS.  We have installed our systems on vessels needing to upgrade their communications systems, as well as brand new mega-yachts in production.  Our company has serviced some of the most exclusive yachts in the world.  We understand the discretion and service required by our clients, and are eager to meet your communications needs with excellence!